5.) Sacha Baron Cohen
His name is Borat and he bleeds burnt orange. NIIIIIICE!
6.) Rosario Dawson
My eyes of Texas are upon her!

7.) Tommy Lee Jones
Where's your happy face?! This is his happy face.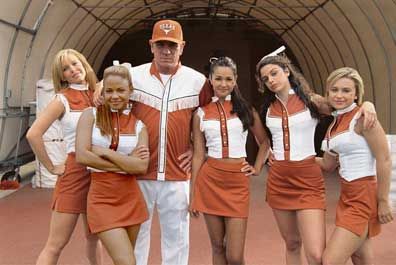 8.) Conan O'Brien
His hair is already burnt orange, so he might as well be a Longhorn.