Longhorn girls are hot. Not only because they look good in jeans, boots, and burnt orange, but because they're smart as hell. She'll most likely be your boss at home and/or at work, but fear not. It's for the better. So, read below as we give you the 18 Reasons Why It's Better to Date a Longhorn Girl…Hook 'em!
1.) She ain't afraid to yell "Make 'em eat shit!" instead of "Go Horns, Go!" during Texas Fight!
2.) She's so hot that even at away games, she'll gain national media attention.
I'm not lying, read this story.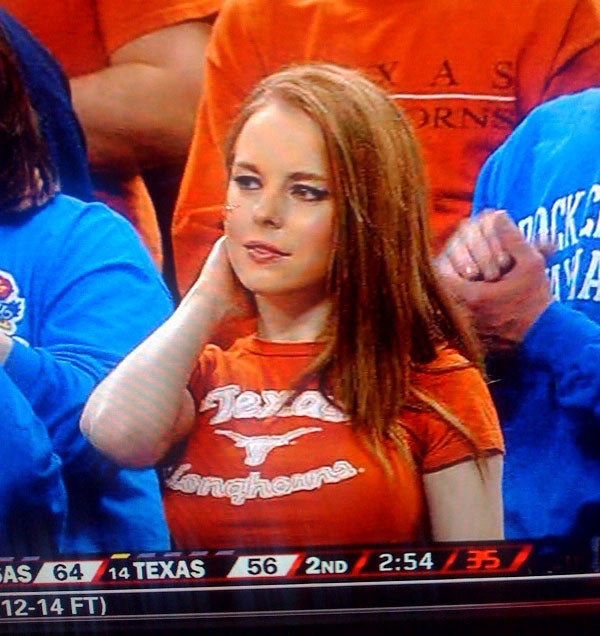 3.) But, she ain't afraid of saying what she really thinks in front of the camera.