We've already put together our list of Famous Longhorns, but now it's time to dig deeper into our favorite celebrities who bleed burnt orange…even if they didn't even go to the 40 Acres! So, while OU has redneck celebrities who sport their ugly "crimson" crap, here's a run down of A-list celebs who know how to Hook 'em!
1. Beyoncé
Let's start with Queen B. Bae knows what's up. She's all knowing and powerful. Hook 'em!

2.) Justin Bieber
It was during SXSW. I'm sure someone was drunk when this decision was made.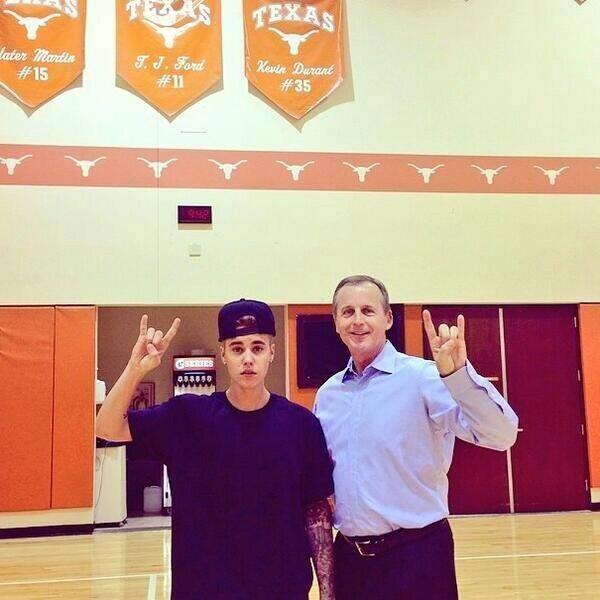 3.) George Straight
We all have that friend who goes to Texas State and bleeds burnt orange…and the King of Country is one of them!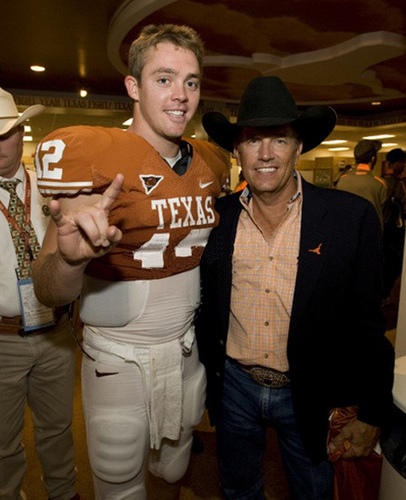 4.) Jessica Simpson
Even though she says some things that an Aggie might say, she still looks cute in burnt orange, tho.