Austin aerial photographer Christopher Sherman runs Over Austin, which takes a spectacular look at our beloved city (and university) from above utilizing a drone.
You can check out his work on Facebook, Twitter, and Instagram.
We've compiled a list of our favorite shots! Check them out.

18.) Looking west toward Downtown Austin
That running trail, tho.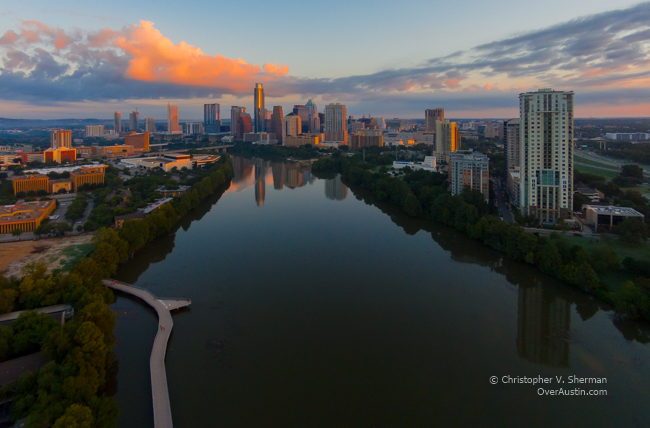 17.) The State Capitol
Dark and ominous but beautiful.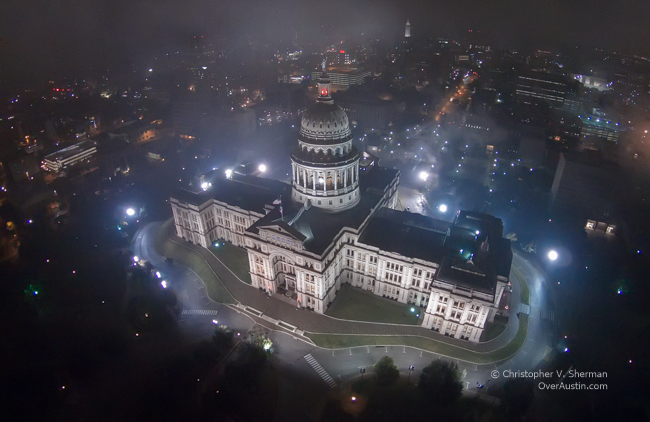 16.) Downtown after sunset
Seriously, those lights.

15.) Sixth Street during SXSW
What starts here is forgotten tomorrow.

14.) ACL Fest
I'm ready. Let's do this.

13.) Pennybacker Bridge from above
Whatever, San Francisco.