12.) The Capitol with UT in the background
Seriously, golden hour.
11.) Looking south from the Capitol
I could drive down this street every day.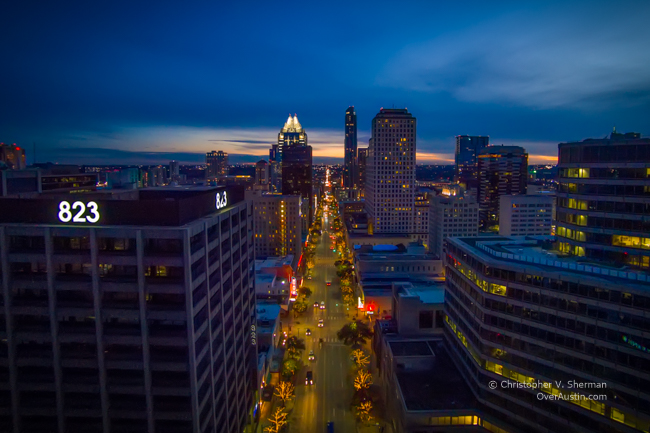 10.) UT Tower from Zilker Park's puddle
There's our sexy university.

9.) UT Tower
Looking ever so great at dusk.

8.) UT Tower with DKR in the background
Our campus is better than yours. Period.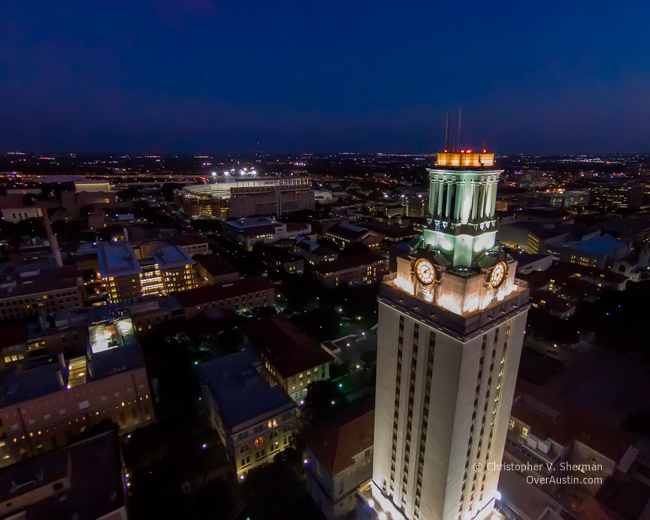 7.) Disch-Falk Field
Gotta love the lit up Tower in the background.