As the holidays are rearing closer and closer, and we, as Longhorns, have to leave the holy land that is Austin, Texas, for a very painful month, some of us can't help but rush into a panic at the last moment to get last-minute shopping done. It happens far too often that boys are left in utter and complete confusion what to buy their girlfriends for the holidays. But don't you fret. I have composed a complete list of everything a Longhorn girl will ever want or need for this season.
Birchbox Subscription
The newest and latest trend this season is Birchboxes. You can get them in any type from hair products, to make up, and more. The purpose of a Birchbox is for a new order to arrive every month. This way, you can make a one purchase that will still be delivered to your lady every month, giving off the illusion you have given her more than one gift and were extremely thoughtful about it. It's also a fun away for her to pamper herself and have something to look forward to that will remind her of the special person who bought it for her.
Naked Palettes
Whether you are shopping for your girlfriend, best friend, sister, or whoever, you can never go wrong with the Naked Palettes from Urban Decay. There are now four palettes that will go with any outfit or any mood you are in. Enough of the tacky eyeshadow and poorly done makeup, this is 2015, we have YouTube tutorials for days that can teach us how to properly apply makeup. So for your friends who need a little nudge in the right direction, this is a great choice.
Box Set of Friends Series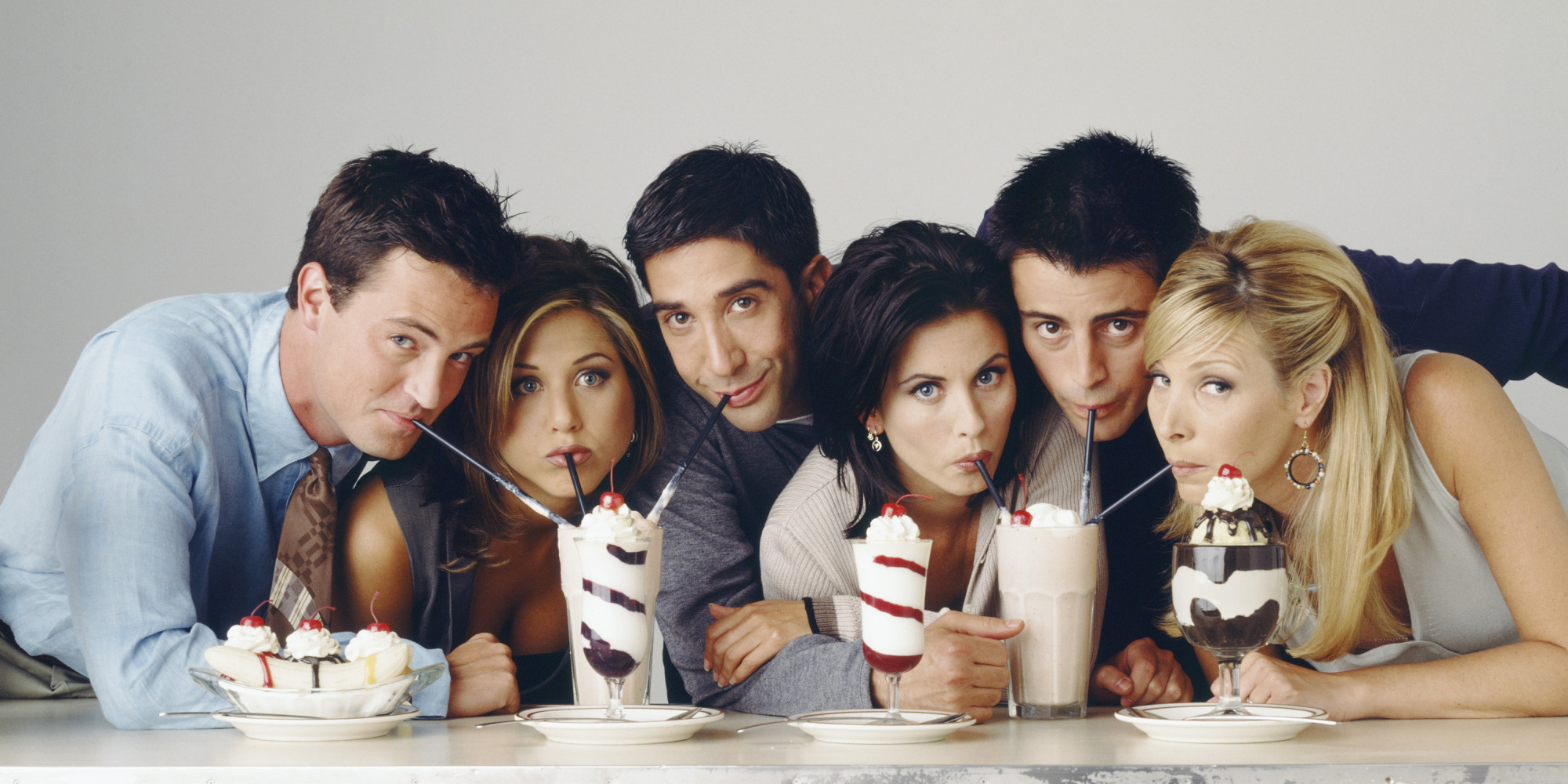 It's no secret that Friends is almost every girl on the face of the planet's favorite show. If it's not her favorite show, then she definitely still loves it. Nothing says "I'm thinking about you" more than a full box of the Friends series so she can lock herself in her room for the entire winter break and not come out. Some would even consider that to be a dream come true.
Justin Bieber Concert Tickets
Or his latest album, available here on Amazon

I know what you're all thinking "I'm not a millionaire so you should probably shut up with this suggestion", but slow your roll. This is Justin Bieber we're talking about. Justin Bieber who has not only had the biggest comeback of the year but who also went from a scrawny child to a jacked, gorgeous man with a beautiful voice that is as beautiful as his face. It doesn't matter if the seats you get are in the nosebleeds, because even those are pricey. Justin will put on a show that makes ever single girl in the audience lose her mind and I'd even go as far to say as it would make anyone's dream come true. But if you choose to settle, you can always purchase his new album "Purpose".
Bose Sound Canceling Headphones
There's nothing in the world a girl loves more than peace and quiet, so why not get her a pair of noise canceling headphones? Instead of ignoring you like a normal girl will, she can make it obvious when she doesn't want to hear from you. It's really a win, win situation.
Pretty Much Anything from Victoria's Secret
December is always a huge time for Victoria Secret. Every year girls look forward to seeing the annual Victoria Secret Fashion Show on TV, and then get horribly upset that they're not an angel themselves. Well, you can at least get her the second best by pretty much giving her anything in the Victoria Secret Store. From sweatpants to sweatshirts to underwear to lingerie to even lotions and body sprays, it truly is the goldmine for the best holiday gifts ever. Plus, it gives every girl the chance to feel like an angel, if even for a minute.
Lush Bath Bombs
What could be more perfect than giving a girl a reason to take a bubble bath and relax? Giving a bath bomb or any of the skin and body products they have incites an invitation for the special girl in your life to take a day off and worry about herself. Lush is not only an great place to shop for girls, guys can enjoy the bath bombs too. A personal favorite is always the Sex Bath Bomb.
Wine Glasses
Though it may seem cliche, a girl can never have too many wine glasses. A wine glass is kind of like the gift that keeps giving because girls will always want more wine. It's natures way of assuring us everything will be alright. If you get the large wine glasses that can fit a whole bottle of wine in it, it comes across that you are behaving yourself though we all know the truth (though some girls choose to not even use the glass at all).
Giant Teddy Bear
This probably goes without saying, but receiving an oversized teddy bear is probably the most euphoric thing that can happen to just about anyone. Not only is this thing massive, but it is full of endless snuggles. If you give this to a girl, they will be guaranteed to fall in love with you without a doubt.
Kindle
Available here on Amazon

Everyone likes to cuddle up to a new book and relax over the holiday break, but why would you do that with an old fashion book when Kindles are on sale at Amazon.com? Having a Kindle makes reading even easier, because once you finish a book, your next book is at your finger tips. You'd be amazed at how many books you can read when you're looking at a screen much like you do for most of your days anyways. Plus, the new Kindle Fires have wifi and all the apps you will need, basically making it the coolest gift you could give someone this holiday season. Plus Kindles make it easier to read Fifty Shades of Grey without receiving fifty shades of shade in public.
Food
Everyone loves food, this pretty much goes without saying, but when it is the holiday season and it is the time of the year when everyone wears sweaters and jackets, it is the perfect time to get completely out of shape and treat yo'self. If you want to make a girl happy, always feed her.
Puppy
Nothing says commitment quite like getting a girl a puppy for the holidays. If you have either been pretty shotty with your commitment/loyalty or if you just want to take it to the next step and see a girl be the happiest she's been in a very long time, a puppy is the perfect gift. Definitely don't make this decision lightly.
Alcohol
When in doubt, buy alcohol. We all need a little alcohol to get through the holidays, so this might be the most perfect gift for anyone this season.
Happy shopping, and remember, it is only one short month until you're back in the best city in the world.