We just got word that the 2015 Austin City Limits Festival lineup for Weekend One (Oct 2-4) leaked earlier than expected. And just as soon as it went up, it went down. Thankfully a few folks on social media got screenshots.
Drake is on the lineup, as well as a host of others including Disclosure, Alabama Shakes, The Strokes, Foo Fighters, and Tame Impala.
A commenter on Andy Langer's Facebook post got the rest.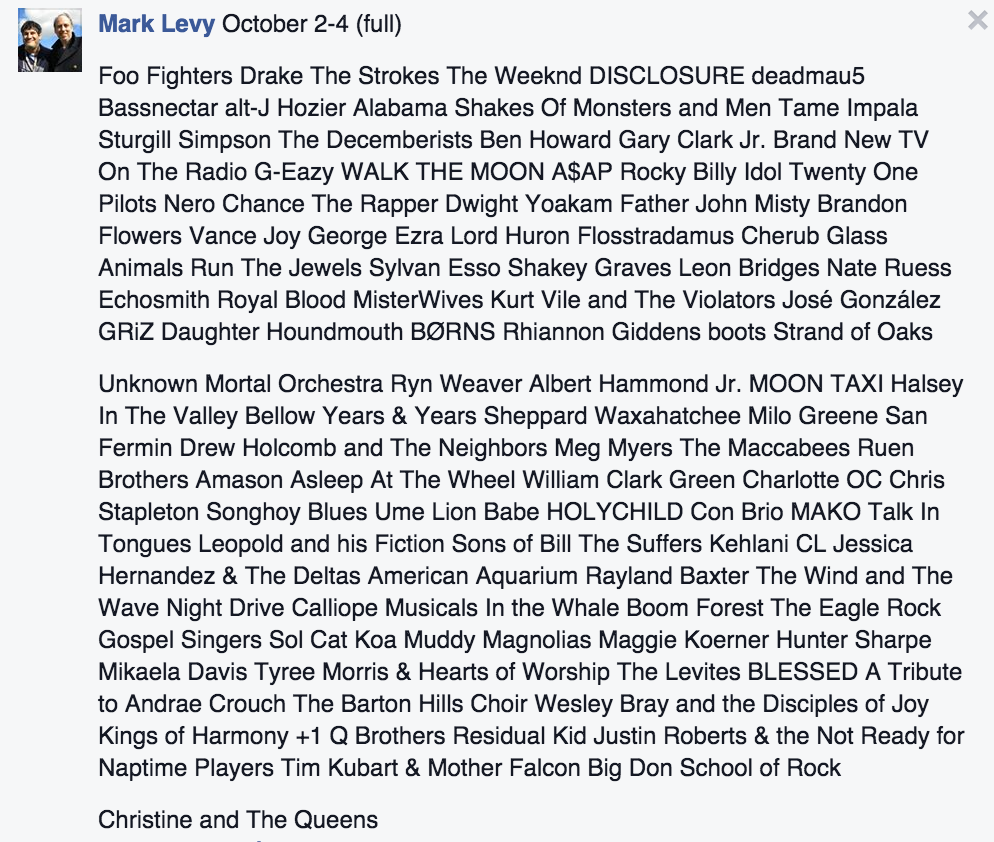 UPDATE:
Weekend 2 also got leaked.
UPDATE: ACL 2015 lineup website is down, but here's weekend 2 in case you're late to the party pic.twitter.com/E87yOJICRD

— María Núñez (@marianunez64) May 4, 2015
No comment from C3 or Live Nation, the organizers of ACL Fest, at this point.