14.) Michael Dell
Dude, you've got a Dell. But, not a degree from Texas. That's because he dropped out of enrollment from UT 'cause he had a knack for sellin' computer stuffs out of his dorm in Dobie Center. Of course, because what starts here, changes the world and all. It was all for the better as he's now Forbe's 41st richest person on the planet.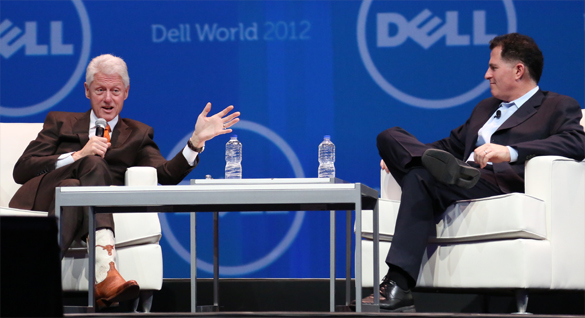 13.)Richard Linklater
Enrolled for a short while at UT, Richard Linklater is the most famous slacker (well, kinda) you'll see on this list. He's famous for his films Dazed and Confused, School of Rock,  Academy award-winning film Before Sunset, and, for all you artsy-fartsy film students, Waking Life. Alright! Alright! Alright!