6.) Owen Wilson
Everyone's favorite Wedding Crasher graduated from UT in 1991. After meeting Wes Anderson in college, the two went on to collaborate on a few other films. That's about it. He's awesome.
5.) Jon Hamm
Every advertising intern's wet dream, Don Draper, enrolled in UT in 1989 as a frat boy. Apparently, he tried to walk on to the Texas Longhorn baseball team, but was unsuccessful (blaming Roger Clemens, who graduated from UT 5 years earlier). Whatever. He's Don Draper and he'll steal your woman before he steals 2nd base.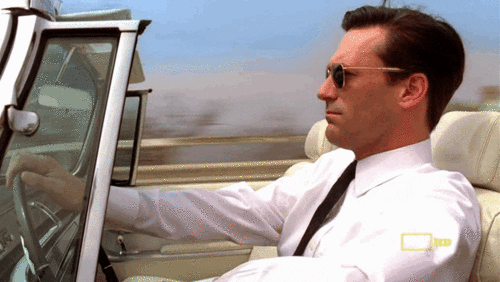 4.) Kevin Durant
What else is there to say about KD? He's a standup guy who loves his mama and really cares for others around him. He exemplifies what it means to be a Longhorn. What KD does…changes the world.