Anyone who attends the University of Texas knows of the immense power one possesses once they realize they bleed burnt orange. We've put together the Top 20 Most Famous People who went to our beloved alma mater, and let's just say…we've got some pretty bad ass people who roamed the dorms, classrooms, and  streets of Austin.
Seriously…what starts here does change the world. Hook 'em!
From some famous Mad Men to a few Wedding Crashers and slackers…there's a bit of something for everyone. Alright? Alright, alright, alright!
Here we go!
20.) Bill Moyers
For all of you PBS hippie lovers, President Johnson's former Press Secretary, Bill Moyers, graduated from the University in 1956. He is well known for his work in public broadcasting, where you'll find him on his weekly show Moyers & Company.
19.) Roger Clemens
Not unknown to controversy, 11-time All-Star, 2-time World Series Champion, and 7-time Cy Young Award winner Roger Clemens helped the Longhorns win the 1983 College World Series. He is the first player to have his baseball uniform retired at UT…'cause Hook 'em!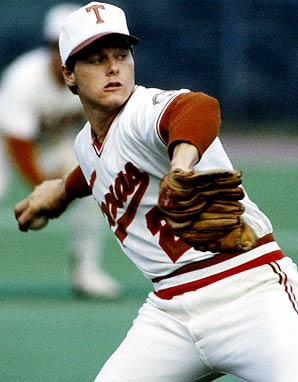 18.) Felicia Day
Her hair is kinda burnt orange. And, she's probably every gamer's fantasy due to her Internet stardom (on top of playing "Vi" on TV's Buffy the Vampire Slayer). She graduated from Texas in 2000, double majoring in mathematics and musical performance. Seriously. That hair.